My 21st bday (kbox + dinner) with sec sch friends
Met Jess, SY, YL, YB, Ben and James for kbox singing session at Clementi on sat afternoon! It's been super long since we guys all sang together haha. MH couldn't come last min cos he studied till fell sick... doi take care ah haha.
We took student price so it was $17.50nett for each person... with 1 drink and snacks and side-dishes... quite ok ah.

Haha It's been like yrs since I last heard James's singing voice sia... lol this time round he again was like the"开场"and"闭幕"singer la... sing only a bit for tat 5hrs lol. All were almost Jay Chou's songs neh haha. Well... same I tot his voice even deeper than Ben's in singing haha.
YB and I agreed that SY's voice is really"柔"... and she definitely suit oldies and I reckon Jazz too... so comfy while listening sia! Jess's "baby-ish" voice is still there... actualli I think it's kinda rare... she shld cherish her voice haha! As for others haha... still "sama-sama"... the usual singing voices. Haha... I tot I was kinda the "most high" person there le ba... and SY haha. Some others sway to the music... James was my opposite la: "still" most of the time haha~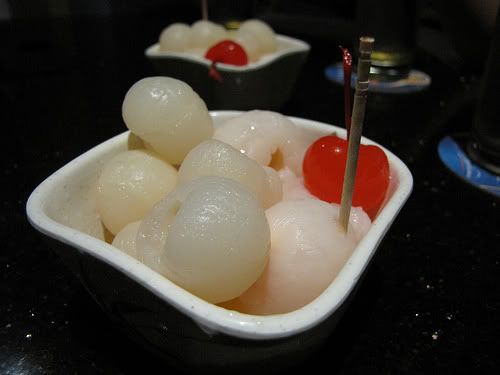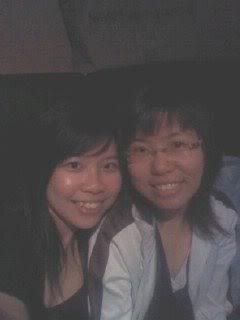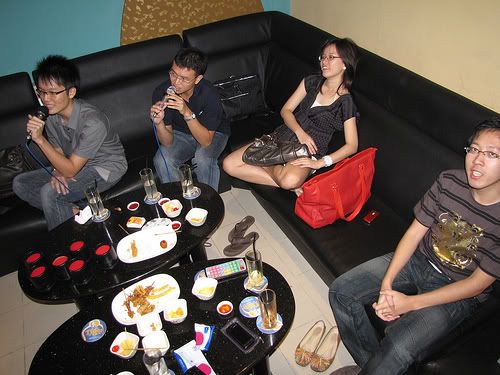 Left near 7pm and we took bus 106 to Orchard. Wanted to hav Sushi Tei for dinner but YB said if we din do reservations for Sushi Tei sure flooded with ppl... so went Pasta de Waraku since Jess haven't tried it b4! Not many ppl when we went in hehe... lucky. YB and SY had baked rice and they tot the portion was kinda small but still filling cos there was a lot of cheese. Others, including me, had pasta. Both Jess and Ben liked the prawn creamy pasta I recommended hehe. PH came later... poor gal she macham super tired, so only joined us for dinner haha.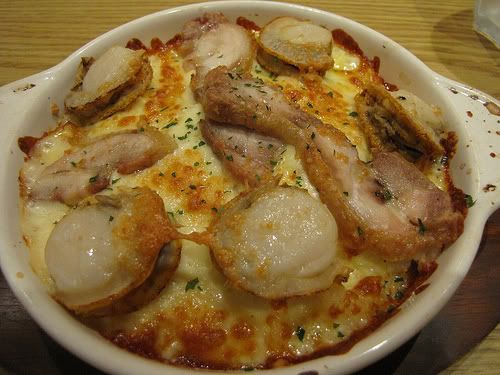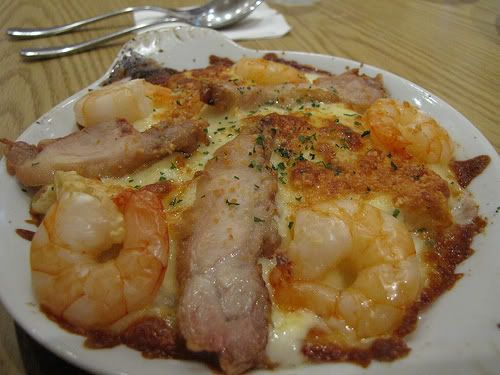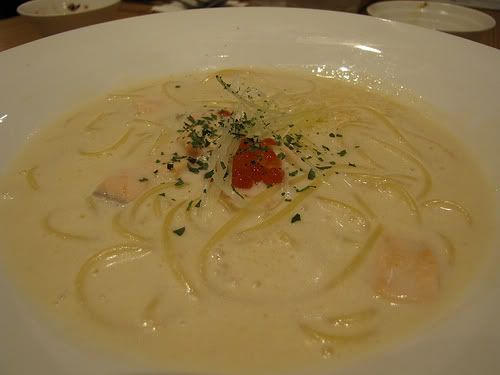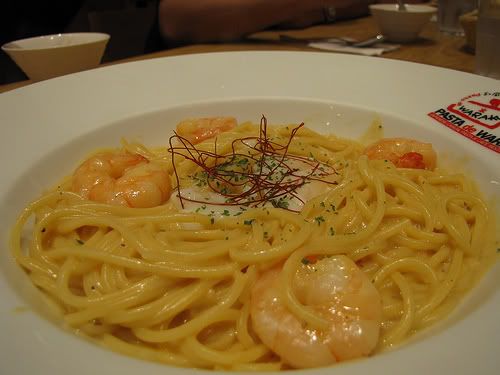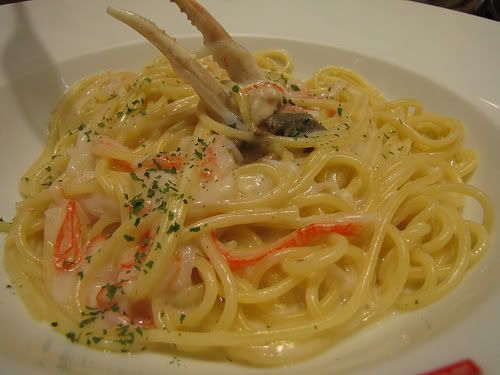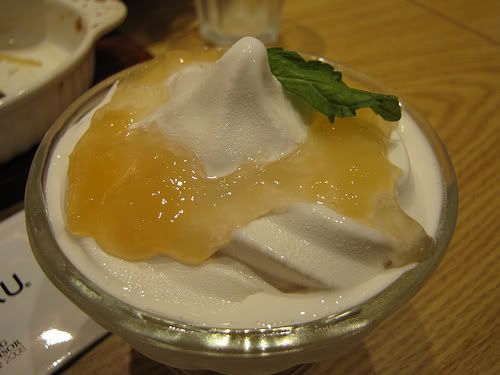 After dinner, YB suggested we go for some coffee + talk at somewhr, yet we ended up walking to City Hall MRT from Orchard instead haha~

*They dun wanna let Jess go home so early lol.*

It was like a 20mins walk ba... 一路上看着热闹和安静两个对比从手边划过~
Our nex gathering would be during 21st Dec 09, with Mrs Siow... at PH's condo function hall. Can't wait for the gift exchange then haha.

Let's take a look at the presents I gt today ba~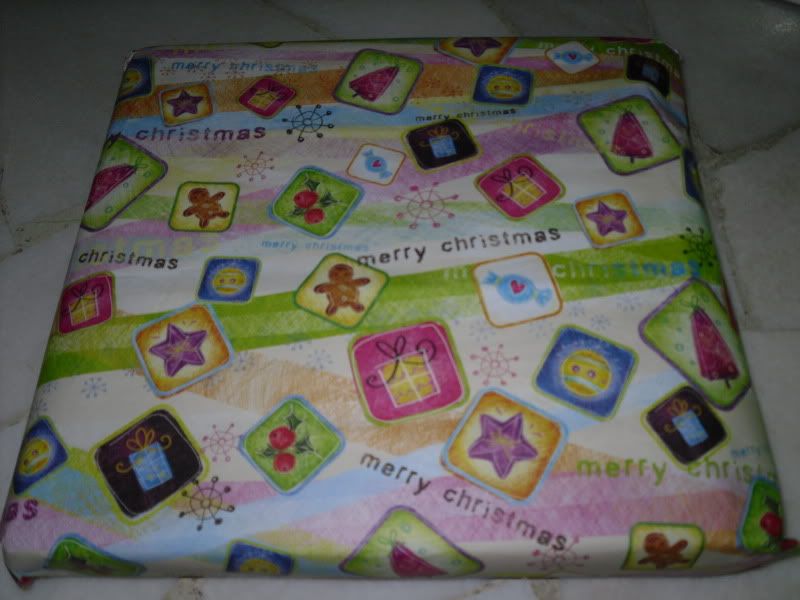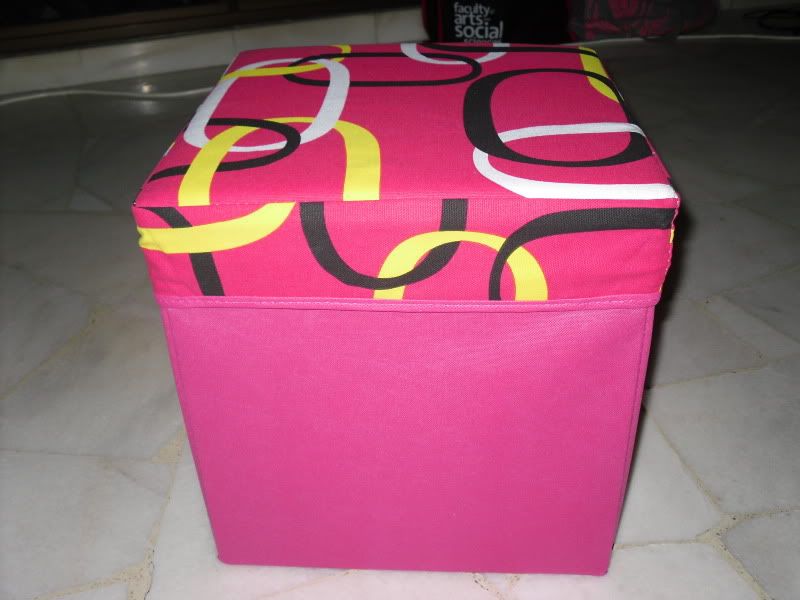 SY gt me this mini box cum stool haha... gd one! I need one in my living rm to brighten up the rm's colour haha.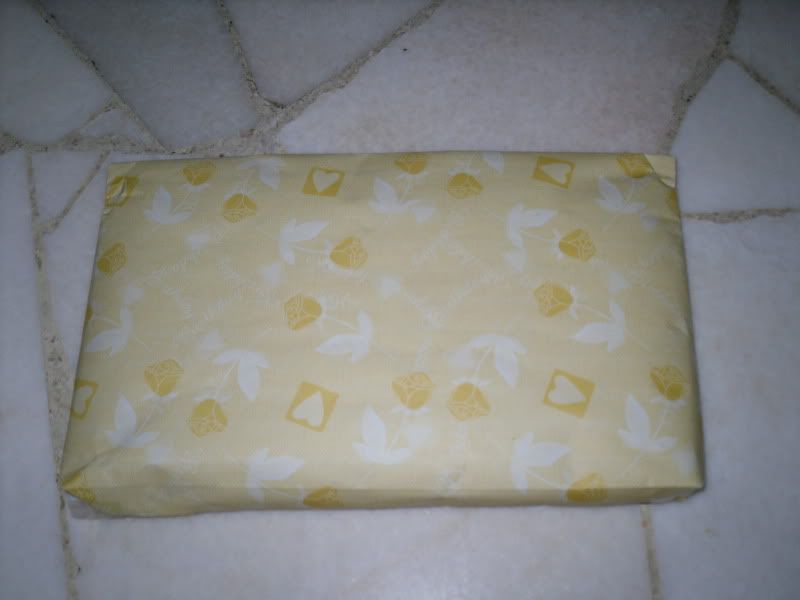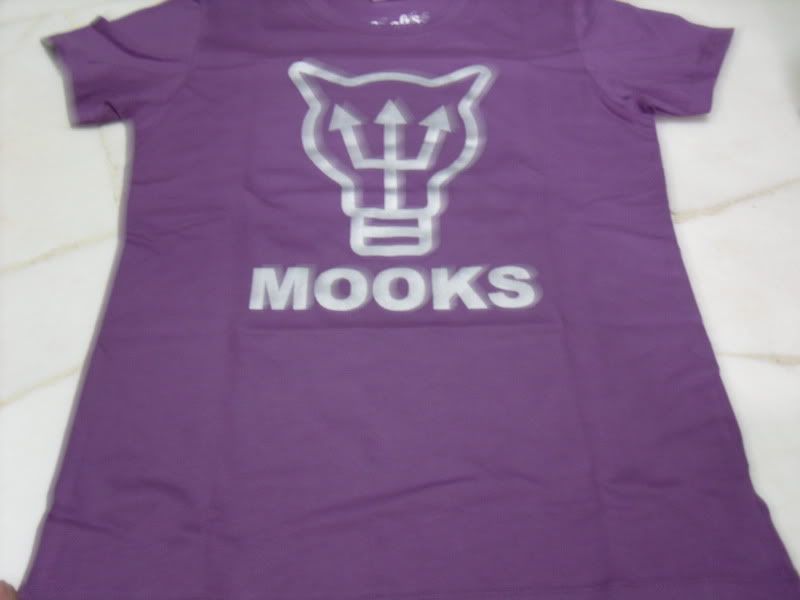 YL gt me a purple tee... haha I like tees the most,thks!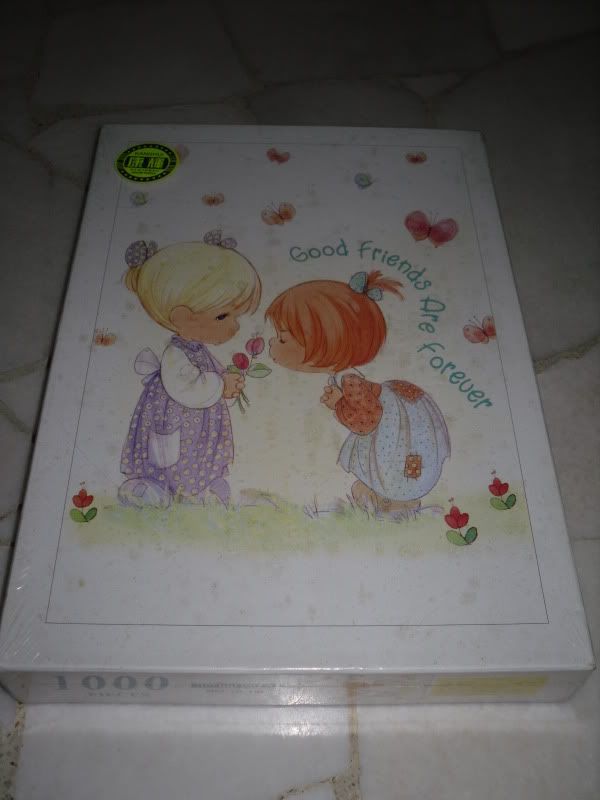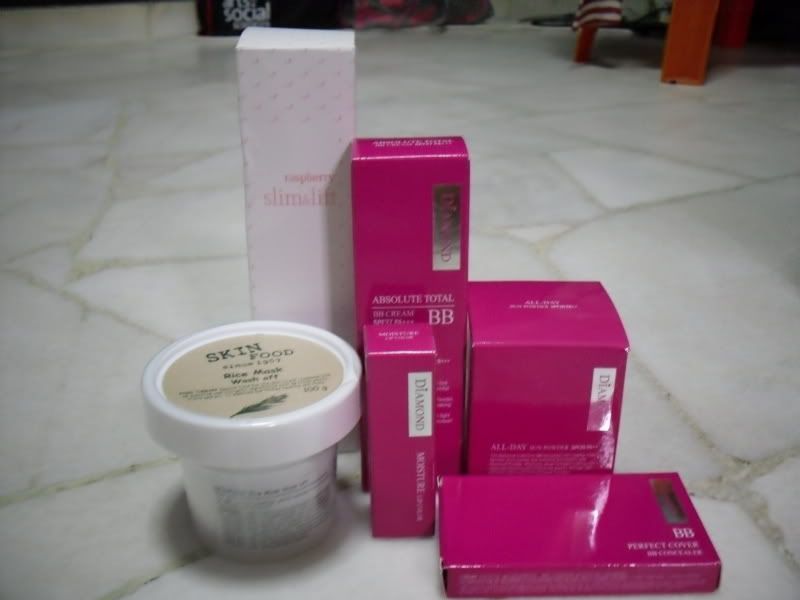 YB, Ben, Jess, James and PH gt me make-up pdts haha. Yeah knew it cos YB bought it online... import from Korea haha. There's like Rice Mask from Skin Food, Raspberry slping mask from The Face Shop, Absolute Total BB cream, sun powder, conceal and moisture colour lip balm. She taught me the orders as to which pdt to use 1st for make-up. LOL... nw my mind's kinda blank liao la~ cham haha. Confirm gt to ask her again haha.


*A variety of presents I've gotten this yr...

"大丰收"haha~*



Missy YB was super helpful cos she was the camera-man for the day and helped to do up a collage for some of the photos taken! It's super nice o! Thanks~

*Escaping from reality comes from wonders of the outside world. Nw it seems like I gotta go back to my COM415 tml... final touch-up on my part... need to hand in on 31st Oct so no choice.*